Summer Fun In The 505
Director of Operations, Shelley Black 
Every spring, my kids and I make a "Summer Bucket List" of all the fun we want to have in the upcoming summer. Summer in New Mexico is awesome with kids and we want to experience it all! The weather is great and there's plenty to do outside.
Once we've made our list, we put each activity on a shared Google calendar, making considerations for birthdays, Father's Day, etc. Next, we invite friends and family to the shared calendar so they can join us if they like. The real magic happens when, each weekend, the kids and I are motivated to get our chores done early so we can get on with the fun!
So if you've done all the usual things around town and you're looking for some new ways to make memories with your littles, check out this list that I've been building year after year:
The Young Eagles club takes kids flying in small airplanes for free several times a year. Register ahead of time.
If you haven't been to Meow Wolf in Santa Fe lately, check out their Anomaly Tracker App and unlock an incredible experience. While in Santa Fe, why not make a day of it and create your own Taco Tour using this map I made just for you =)
Take the drive to Santa Rosa and spend the day at the WIBIT water park. You'll be surprised how affordable and FUN it is!
Hike the easy Petroglyphs trail off Unser Blvd.
Rent a couple of canoes and cruise on the Rio Grande just north of ABQ. The river is flowing at its highest since 2005!
Visit the Sandia Man cave – a REALLY old man-cave (with a view). For a beautiful drive, start in Cedar Crest, go north to San Antonito, then up the mountain towards Sandia Crest. Turn right on 165 which turns into a dirt road down the north side of the mountain toward Placitas (check road conditions first). If you can pull together a picnic to enjoy next to the creek that runs along this road, you'll be a hero.
Check out the wildlife at Valle de Oro just south of ABQ and let the kids use a phone app to enhance their exploration, or venture further to the Bosque del Apache wildlife refuge where fourth-graders and their families get in free (see website for instructions).
Attend any of the four free Summer Festivals hosted by the city.
Drive out to Chaco Canyon for a reminder that life in the city isn't so bad.
For an unforgettable day trip, go sledding at White Sands, and visit the sweet little zoo in Alamogordo.
Of course, there's ¡Explora! for hands-on learning and summer camps. See if your school offers cheaper family passes.
Visit Wildlife West in Edgewood. Check out a chuckwagon dinner and their special programs that let kids hide food for the bears and mountain lions!
Love lavender? Check out Lavender in the Village July 20-21
Drive up to the San Antonio hot springs for a soak in the beautiful Jemez Mts, and go on the Gilman Tunnels Hike while you're there.
Older kids will enjoy any of our cool museums. The Natural History Museum has an awesome IMAX theater complete with popcorn! Don't overlook the Rattlesnake Museum or Tinkertown too.
Movies in the park: All over ABQ and Rio Rancho, free family fun.
Backyard camping. You know what to do!
Cooking classes for kids.
Hinkle Family Fun Center has what kids want: Laser tag and mech games, mini golf and go-karts, virtual reality and bumper boats.
Support local farmers and listen to live music at the Downtown Growers Market on Saturdays.
White water rafting on the "Racecourse" south of Taos – it's safe and fun for kids age 5 and up. Go on a raft or a float. Kids 13 and older will love the challenge of the Taos Box full-day rafting adventure.
Bring a picnic for the Summer Concert Series at the Botanic Gardens and the Zoo.
Stroll through the Rail Yards Market for food, art and music on Sundays.
Dollar theaters: See Cinemark website for great deals.
Attend an Isotopes baseball game.
Take the world's longest Tram to the top of the Sandia Mountains and hike along the Crest trail for 360-degree views of much of the state. The new restaurant at the top should open in late spring!
Have lunch with the sharks at the Shark Reef Cafe.
At Tent Rocks wander through beautiful cone-shaped formations created by volcanic explosions.
Do an Escape Room adventure together.
Ride the Railrunner to Santa Fe with your bikes and tour around the Plaza and Rail Yard farmers' market and Arts District. Don't forget your bike locks so you can walk around!
Check out ABQ Karting, which features Fun Kid carts for drivers 7 years old and up, and new Black Light Racing!
Check out the Junior Golf Lessons at courses around town. Many include a game for the whole family.
Visit any of ABQ's outdoor pools and spray parks. Here's a map of all of them.
Make jewelry at a local jewelry forge class – 9 hours of training and all materials to make your one-of-a-kind piece for $160.
Make pottery in a local pottery studio.
Paint together at Kelly Jo – Designs by Wine.
Rent paddleboards and visit a local lake like Navajo, Cochiti, Conchas, Santa Rosa or Heron Lake.
Camping in New Mexico state parks. Pro tip: Kids love the wilderness of the Sangre de Cristo and Jemez mountains. For extra credit, look for campgrounds with big trees and streams or lakes nearby.
Carlsbad Caverns is a must-see. 'Nuff said.
What's on your Summer Bucket List? If there's something I missed, email me: Shelley@daraluzbirthcenter.org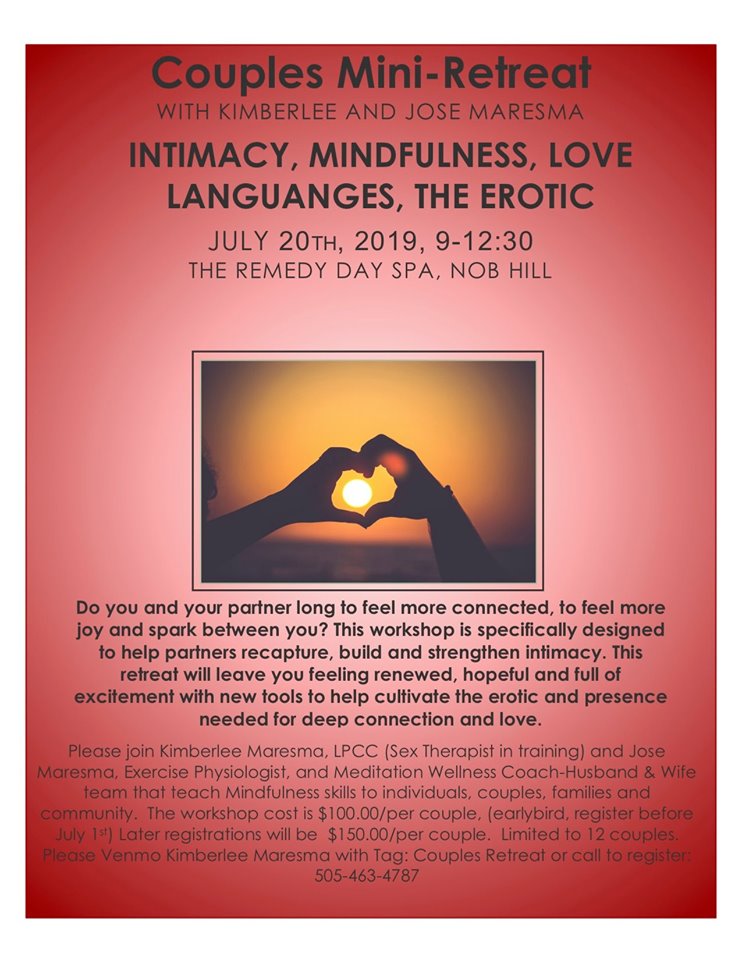 For more info visit our Facebook Page HERE or call (505) 463-4787
Upcoming Events
To register for classes visit our website calendar page HERE
---
Birth Center Tours
Register HERE
Saturday, June 8
Saturday, June 15
10:00 to 11:30 a.m.

Interventions and Hospital Transfers
Learn what happens when birth doesn't go as expected. Hear from midwives, doulas, counselors, and a past family who transferred. Free dinner! YOU MUST register for this class. Click HERE to register.
Wednesday, June 26
5:15 to 8:00 p.m.

Doula Teas with the New Life Doula Collective
Come & join us for some tea, and meet our doulas. We'll help you learn more about doula care, so you
can explore your options. RSVP for tea HERE to let us know you're coming (drop-ins OK too) or to learn more about doulas visit Doula page on our website HERE
PLEASE NOTE UPDATED SUMMER SCHEDULE:
Monday, June 24 5:30 p.m.
Saturday, July 13 noon
Saturday, August 10 noon
---
Groups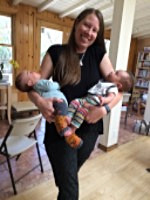 Breastfeeding and New Moms
Facilitated by our Lactation Consultant Robin Hayter with support from the nurses and midwives.
Wednesday mornings, 10:00 to noon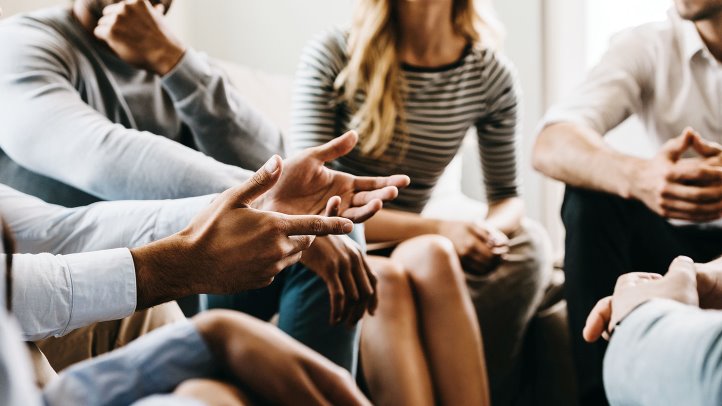 Mindful Partnering, Mindful Parenting
Feeling overwhelmed? You are not alone. Please come explore and experience gentle guided meditation and mindfulness practices that will leave you feeling calm, witnessed and supported.
CANCELLED FOR JUNE
Thursday, July 11
6:00 to 8:00 p.m.

Postpartum Mom Group
Our staff counselor Kimberlee Maresma, LPCC will hold a therapeutic group that supports the new mother for the first year. Email Kimberlee HERE with any questions.
Baby Count
873
Milk Count
362725
…and counting! That's over 2834 gallons! Go, Mamas, Go!
---
Bonus classes
Disclaimer: Most of the special events below are set up and led by community members — not Dar a Luz staff members — and as such, they don't necessarily reflect our beliefs as an organization. Dar a Luz is not responsible for their content, and does not necessarily endorse every aspect presented.
_______________________________
Father's Day Baby Massage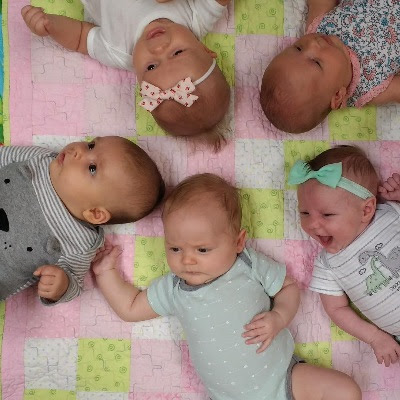 Sunday, June 16th at 2 p.m.
Babies of any age are welcome, but babies who are at least 8 weeks old will tolerate a longer massage.  Older babies and toddlers are welcome too! Bring any oil or lotion that you use on the baby.  Please bring a check (payable to Dar a Luz Birth & Health Center) or exact change. Cost is $15 per parent or couple. You can also pay during the sign-up process (preferred). Register HERE
_____________________________
Infant, Child, and Adult CPR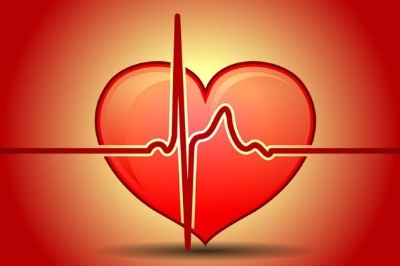 Monday, June 17th at 6 p.m.
Firefighter Kris Romero leads this certification course in infants, child and adult CPR. Learn the basics for life-saving measures, what to do in an emergency, and feel more prepared for a sudden, unexpected event. Cost: $40 per person- PRE-PAY 100% NON-REFUNDABLE at the time you sign up. Space is VERY limited so register today. Register HERE
_____________________________
Postpartum Partner Workshop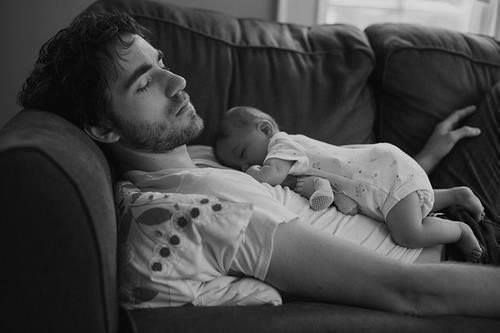 Thursday, June 27th at 6 p.m.
Please join Jose Maresma for an evening of an emotionally safe exploration of the differences our partners face after the birth of a new baby. This Workshop is FOR PARTNERS ONLY. Suggested donation: $10-20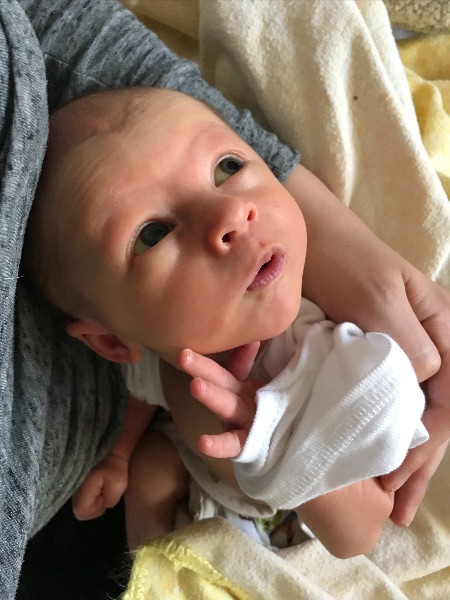 Name: Sasha
Birthdate: March 19th
Fun Fact: Sasha is the sweet baby boy of our previous midwife Sarah and her husband Colin! Congrats!
You can have your baby featured by emailing usHERE a picture of your cutie and we'll put them in a newsletter! Please include permission to use the image, your little one's first name, date of birth, and a fun fact.