by therapist and support group facilitator Kimberlee Maresma, LPCC
October is a beautiful time of the year in New Mexico with our gorgeous weather, beautiful sunlit skies and delicious smells that fill our senses. Some of us are also remembering our loves, our babies that were lost too soon. October is National Pregnancy and Infant Loss Awareness Month, coined in 1988 by President Regan.
According to the CDC 1 in 3 pregnancies ends in a loss, which then touches so many of us, but why then do we seem to feel so alone with this kind of devastating loss? In our society, it's difficult enough to accept and openly grieve the loss of a family member that has lived a long and fulfilling life. So when it comes to an infant or an unborn baby the odds are, we are suffering alone. The definition of grief means to cause to suffer (an act in which we most likely do solo; i.e., in the shower, driving with the music full blast, hiking in the forest). To mourn means to feel or show deep sorrow with another. This requires us to be seen, heard, felt and held. This is where true healing begins; together with witness to our emotional body.
In 2009, I birthed our first son, Maximus Emilio, who shortly after birth, passed away due to complications of a diaphragmatic hernia that was incompatible with life. He was perfect, a beautiful baby boy, a miniature version of my sweet husband and everything that we had wanted for so long. It was both incredible and heartbreaking; overwhelming love at the same moment of deep despair. We grieved and we cried endless rivers of tears both because we had the gift of him and also because of the loss of him. We worked hard to repair our fragile hearts and wondered about our future. By great surprise, months later we were pregnant again! We were thrilled and scared to death with each day bringing us the lesson of letting go. Unfortunately, we lost this baby due to a miscarriage at 10 weeks. Our world seemed to come down around us. We were crushed and confused and truly beside ourselves.
In my grief process, I began to rely on my meditation practice to pull me through the frustration and fear, the confusion and need to control what I thought I could. I was lost most of the time, while anger and sadness were the great rulers of my existence. The loss of 2 babies in a year was simply beyond my understanding and of course, it seemed everyone around us was pregnant and having healthy babies. (A happiness and a dread I felt simultaneously) I was happy for them and also so sad for us. I was feeling this duality so much of the time. I felt broken and incapable. My body had failed me twice now and my thoughts were taking me down all sorts of dark and scary paths. What was shocking was that through all of the pain and confusion my desire to become a mama grew stronger still. What the hell was this? (I have now come to know this as the resilient spirit of ALL humans).
We did become pregnant again in 2010 and of course we were nervous but again we were also excited, this is what we wanted after all. Our beautiful son was born at 24 weeks after 11 days in the hospital trying to stop my labor. It was a nightmare, and my body chose to go into shock (I now know that was to survive). Our sweet boy, Carey Hawk lived with us for 2 hours and gave us all the love he could in his short time here. We held him and cried for his presence and his loss. We cried for him and his brother and sister that also left us so suddenly. I did more soul searching, under the cover dwelling, and slowly began repairing and healing once again.
This is where some people's story ends. It ends in loss. And it is devastating, and beautiful and human. We need to see these families and honor their babies, their losses and allow them to heal in our presence.
We are so very fortunate to say that our story ends with an amazing miracle that came through us on February 19th 2013, with a live and very unbelievable little baby girl named Priya Mercy Rein. She has been a big part of our healing. I believe the most important piece of my healing has been to share honestly with my family, friends and my community and to help others loss parents walk through this indescribable pain. It has helped to share my story of our babies, to share their names and their photos and my dreams and hopes for them; to do the good mourning that our hearts and bodies intuitively know how to do.
If you have lost a pregnancy or an infant, please know that you are in beautiful company. I see you, I hear your cries, and I care for you and your baby. Please tell me your stories and let us do the good healing and good mourning together.
Please join our loss community for two beautiful events:
October 15th- Candlelight Ceremony, 6-8pm The Grief Resource Center
October 19th- Forget Me Not Walk-10-2, Tiguex Park
www.embodiedspirittherapies.com, for details to register.
Many Big Blessings to each of you and your families,
Kimberlee Maresma, LPCC
505-463-4787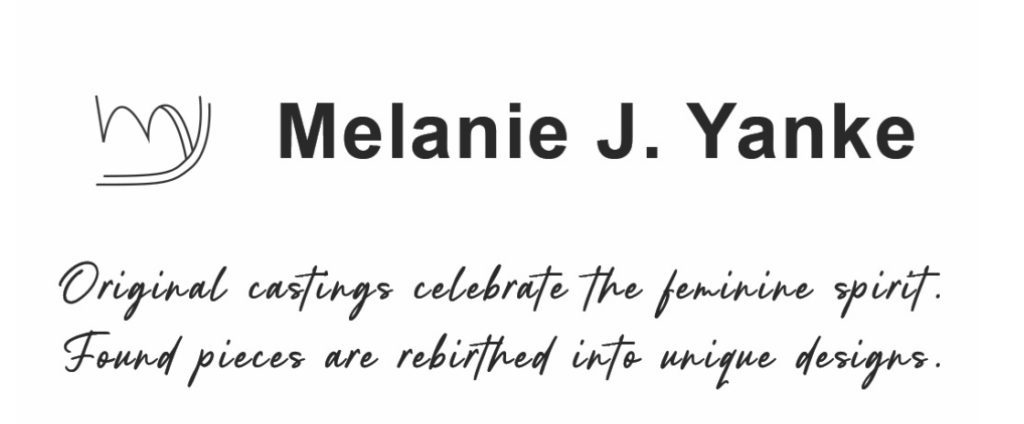 Yanke Designs Fundraiser
October 19th from 2-5 p.m.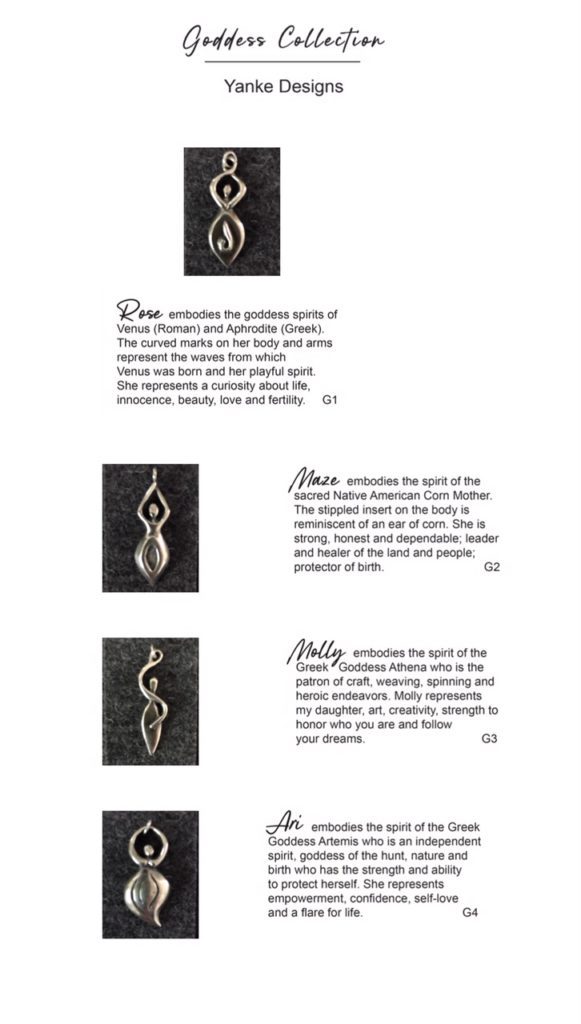 Our midwife Melanie will be hosting a fundraiser featuring her incredible work on October 19th from 2-5 p.m. at Dar a Luz. She will donate 10% of all sales to Dar a Luz. Don't miss out on this opportunity!
Upcoming Events
To register for classes visit our website calendar page HERE
---
Birth Center Tours
Register HERE
Saturday, Oct 12
10:00 to 11:30 a.m.
Interventions and Hospital Transfers
Learn what happens when birth doesn't go as expected. Hear from midwives, doulas, counselors, and a past family who transferred. Free dinner! YOU MUST register for this class. Click HERE to register.
Wednesday, Oct 23
5:15 to 8:00 p.m.
Doula Teas with the New Life Doula Collective
Come & join us for some tea, and meet our doulas. We'll help you learn more about doula care, so you
can explore your options. RSVP for tea HERE to let us know you're coming (drop-ins OK too) or to learn more about doulas visit Doula page on our website HERE
Saturday, Oct 12 noon
Monday, Oct 28 5:30 p.m.
_____________________________
Groups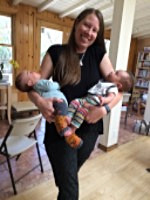 Breastfeeding and New Moms
Facilitated by our Lactation Consultant Robin Hayter with support from the nurses and midwives.
Wednesday mornings, 10:00 to noon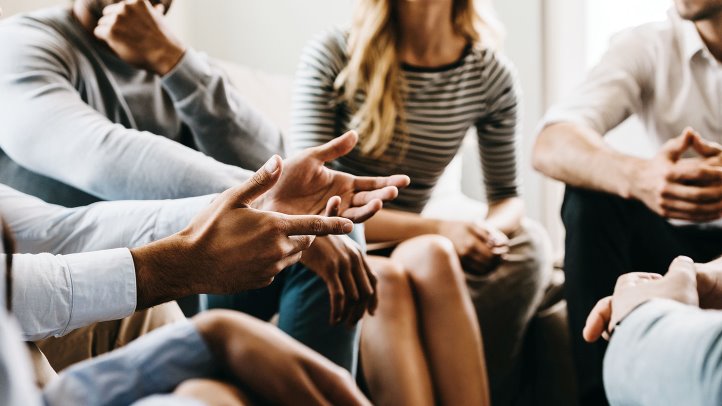 Mindful Partnering, Mindful Parenting
Feeling overwhelmed? You are not alone. Please come explore and experience gentle guided meditation and mindfulness practices that will leave you feeling calm, witnessed and supported.
Thursday, Oct 10th
6:00 to 8:00 p.m.

Postpartum Mom Group
Our staff counselor Kimberlee Maresma, LPCC will hold a therapeutic group that supports the new mother for the first year. Email Kimberlee HERE with any questions.
Baby Count
944
Milk Count
364834
…and counting! That's over 2850 gallons! Go, Mamas, Go!
---
Bonus classes
Disclaimer: Most of the special events below are set up and led by community members — not Dar a Luz staff members — and as such, they don't necessarily reflect our beliefs as an organization. Dar a Luz is not responsible for their content, and does not necessarily endorse every aspect presented.
_______________________________
Postpartum Partner Workshop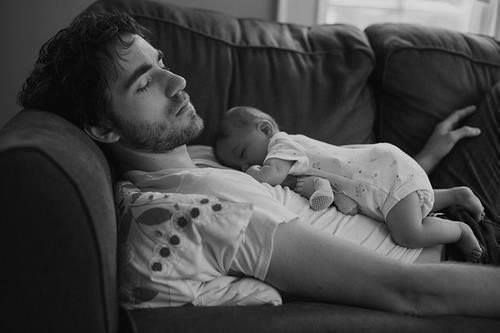 Thursday, October 17th at 6 p.m.
Please join Jose Maresma for an evening of an emotionally safe exploration of the differences our partners face after the birth of a new baby. This Workshop is FOR PARTNERS ONLY. Suggested donation: $10-20
_____________________________
Good News!
If you are an AmazonSmile customer, you can now support Dar a Luz Birth & Health Center in the Amazon shopping app on your Android device! Simply follow these instructions to turn on AmazonSmile and start generating donations.If you have the latest version of the Amazon Shopping App, open the App on your Android device.
View Settings and select AmazonSmile. Follow the in-App instructions to complete the process.
_____________________________
Did you know?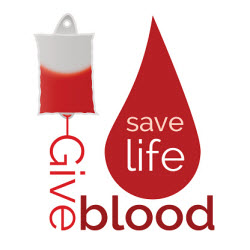 Blood donations are needed in New Mexico! Only 10% of the eligible population donate blood. Pregnant women can't donate but their partners can, and breastfeeding women can as well. Want to learn more? HERE is a video about donating and HERE is a link to Vitalant's website showing location and hours. People who are a little short on cash can go to CSL Plasma and get money for donating plasma – new donors earn up to $400 in a month.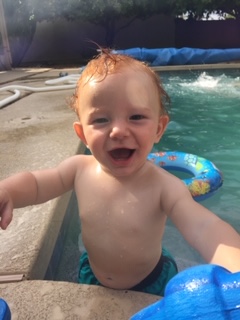 Name: Micah (baby #777!)
Birthdate: 9-19-18
Fun Fact: Micah was born en caul and has proven what a mer-man he is by how much he's loved swimming during his first summer!
You can have your baby featured by emailing usHERE a picture of your cutie and we'll put them in a newsletter! Please include permission to use the image, your little one's first name, date of birth, and a fun fact.