Our Baby is Due Next Year… Which Insurance Plan Should We Choose?
By Erica Deerinwater, Client Financial Specialist
Pregnancy is about 40 weeks long on average, then add in labor and birth, 4 weeks of newborn care, 6-8 weeks of postpartum care at Dar a Luz… and we're talking nearly a year of care! Dar a Luz is a rare provider that will give you a full estimate of all of these services before you have your first appointment with us. We want you to be informed about the cost and value of the care that you are receiving here.
80% of our clients will give birth in a different calendar year than when they first found out they were pregnant. That means that an open enrollment season will likely come up while you're in our care, and your family will be asked to choose your insurance coverage for the coming year. This can result in a different estimate of care than you received at your first appointment at Dar a Luz. The majority of our clients are first-time mothers/parents, who are healthy and low-risk. Many do not understand the benefits of insurance, or how to properly decide if the plan they have will give them the best value for their birthing year.
If the last paragraph triggered a bit of panic, take a deep breath and keep reading. Insurance is complicated and ever-changing. I have birthed two children; each in different states, circumstances, and insurance situations. I have two certifications in medical coding and billing and still, I am always learning. I want to empower you to understand the insurance you are purchasing, and how it will affect your total out of pocket costs for your care.
First, I want to cover some definitions:
Insurance Benefits
This includes: the contracted discount; covered services, providers, and facilities; as well as the reduction in out of pocket costs provided to you from your insurance plan through your deductible, coinsurance, copays and out of pocket maximums. Dar a Luz is not in control of any of these amounts – your insurance determines these.
Deductible
This is the amount that you have to pay the provider/facility before insurance pays their portion.
Coinsurance
This is a percentage of the total covered charges that you pay after deductible is met.
Copay
This is the flat fee you pay to providers per visit for some services (i.e. problem visit, Urgent Care, specialists, and sometimes ER).
Out of pocket maximum
This is the maximum amount you will pay for all your covered care during any benefit year.
Premiums
These are your monthly payments to the insurance company to keep your policy active, and your benefits available.
In-Network providers/facilities
These are your insurer's preferred providers, and are covered at the highest benefit level through your insurance plan (which translates to the least cost to you).
Excluded/out of network care
These services are not covered by your specific benefit plan, and will cause the highest out of pocket cost to you. Sometimes this amount is not limited. If you have an HMO or EPO plan and do not go to an in-network provider, chances are you will not receive any benefits from your insurance for that care. It is your responsibility to ensure your provider is in-network with your policy prior to receiving care. It is the provider's responsibility to give you an estimate of that care prior to receiving it.
For this newsletter, I would like to focus on some of our larger local employers that we tend to see the most of here at the center.
For ANY plans you are considering: The first step is to confirm that Dar a Luz Birth and Health Center (NPI: 1023569779) and Abigail Lanin Eaves (NPI: 1346273836) are in-network for the plan you are considering. Plans will change their provider network periodically, and do not inform the providers if they are still covered under their different plan options. We recommend that you contact your HR, or insurance representative provided to you, to confirm you can continue to receive care here.
(insert spacer line here)
For your information, here are some plan specifics:
True Health New Mexico will no longer be offering coverage after Dec 31, 2022. If you have a True Health Plan, please begin searching for a new plan ASAP, and contact me with any questions.
Sandia Labs has recently changed their options, which now include more HSA options, as well as different benefit levels for care. Open Enrollment for 2023 is from October 19 – November 9. Dar a Luz is considered a Tier 1 provider with all plans, so refer to those benefits when determining which plan is best for your family. You can birth at any of the hospitals if needed. Click here for detailed benefit changes.
City of Albuquerque has a plan that doesn't begin on a calendar year, so your deductible and other benefits are reset on July 1 of 2023. Open enrollment usually occurs in early May. Here is a summary of benefits for City Employees.
Presbyterian Employer: If you receive Presbyterian health insurance and you or the policyholder is an employee of Presbyterian, this plan will not cover any of your pregnancy care here at Dar a Luz. Presbyterian requires all employee births to occur in one of their hospitals. If you think birth centers should become an option for birth, please call the member services number on the back of your insurance card and request to expand available care to licensed birth centers.
UNM Hospital Employer: If you or the policyholder is an employee of UNM Hospital only (UNM employees not included), this plan will only cover your care with out-of-network benefits. Your benefit plan year ends June 30th, so no changes to your plan or provider covered will change until then. The current plan has an $1800 deductible, and 40% coinsurance for Dar a Luz Care.
Intel: Intel Presbyterian plan considers Dar a Luz an out of network provider, but we can submit what is called a "single case agreement" to consider Dar a Luz an in-network provider for your pregnancy care. If this is something you want to pursue, we need to know as early in your pregnancy as possible, and we cannot begin to care for you until this agreement is signed.
APS: If you choose the Presbyterian EPO (Exclusive Provider Organization) plan, Dar a Luz and our providers are not in-network and all of your care would be self pay. We are in-network with both the BCBS and Cigna plans that are available. You can watch APS updated benefit videos here.
BeWell (Exchange): Open enrollment on the exchange at www.bewellnn.com takes place November 1 – January 15. True Health will no longer be offering plans in 2023. There are many benefit agents and brokers that can help you narrow down your best choices for your family and health situations. Please note! Dar a Luz does not accept Molina or Ambetter on the Exchange.
(insert spacer line here)
Remember that birth (not pregnancy) qualifies as a life event, and allows for a special enrollment period for 60 days after birth. This means that you can change plans, drop your plan altogether, or add your child to your policy after they're born, within that 60-day window.
We hope this information gives you a little guidance toward this new year of insurance. We encourage you to ask your HR or Member Services Representative for additional information about any plans you are considering, including what changes will occur when you add a child to the plan.
If you receive information from your employer/insurance and would like assistance with choosing a plan, please contact Erica Deerinwater at erica@daraluzbirthcenter.org and include your summary of benefits or comparison of plans.
If you got through all that, give yourself a pat on the back! You have taken another step toward being a more well informed consumer of healthcare!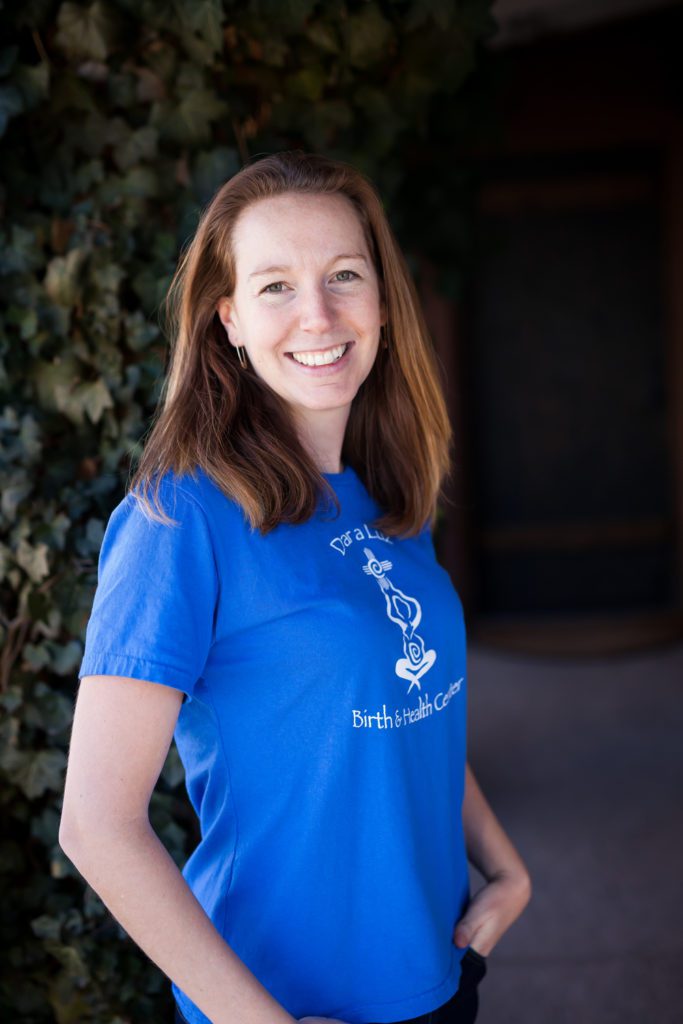 I am a native New Mexican and completed my Psych degree from UNM in 2002. I have worked in and around medical communities almost my whole professional career, from medical filing to front office to providing technical training to nurses and doctors.
I became a stay-at-home mom in 2010 when my first child was born by cesarean. My second child was born naturally at Dar a Luz in 2011. Ever since my birth experience here, I have wanted to come back and be a part of this community and staff.
The perfect opportunity presented itself with the need for a certified professional biller and coder for the birth center. I also do insurance verification, submit prior authorizations and create client financial agreements. I enjoy helping Dar a Luz clients make the most of their insurance coverage.
I feel so very lucky and honored be part of such an amazing group of women and the birth center's mission.