A simple habit for the new year
by Tracy Cooper, DAL Receptionist
As we near the end of 2020, many of us are looking to 2021 for a fresh start. It hasn't been a great year. We're keen to move on, however, at the same time we're struggling to just rearrange our holidays.
The new complexity of life: keeping everyone happy and looked after without putting anyone at unnecessary risk. New Year's resolutions are lodged in our collective psyche as a step toward a better year. Our tired habits and routines come into focus, and so do our annual vows. Meditate every morning. Hit the gym. Quit something. Stop bickering with your partner. Be nice in traffic — really? But by February, nearly half of people's resolutions go out the window.
However, THIS IS NO ORDINARY YEAR. It's time to greet the new with positivity and the intention of moving forward. So, whatever mood you're in now, look past it with confidence and optimism.
So, now resolutions, right? But let's make them different — not the standard list. No, not this year. Maybe this year we go off script.
A few years ago, my husband committed to a new routine… one that he hoped would shake up the habits he had formed… something that might change his perspective. He started writing a haiku once a day, for a year.
Everyone is familiar with haiku. It is a form of poetry that can celebrate nature, as well as the little moments in life. It uses just a few words to capture a moment and create a picture in your mind. Brevity. It's like a tiny window into a scene much larger than itself, a minimalistic snapshot that takes you out of the house and into nature. It is rarely angry and in fact encourages the joy of simplicity. Doesn't that sound like something that we could use more of after the year we have had?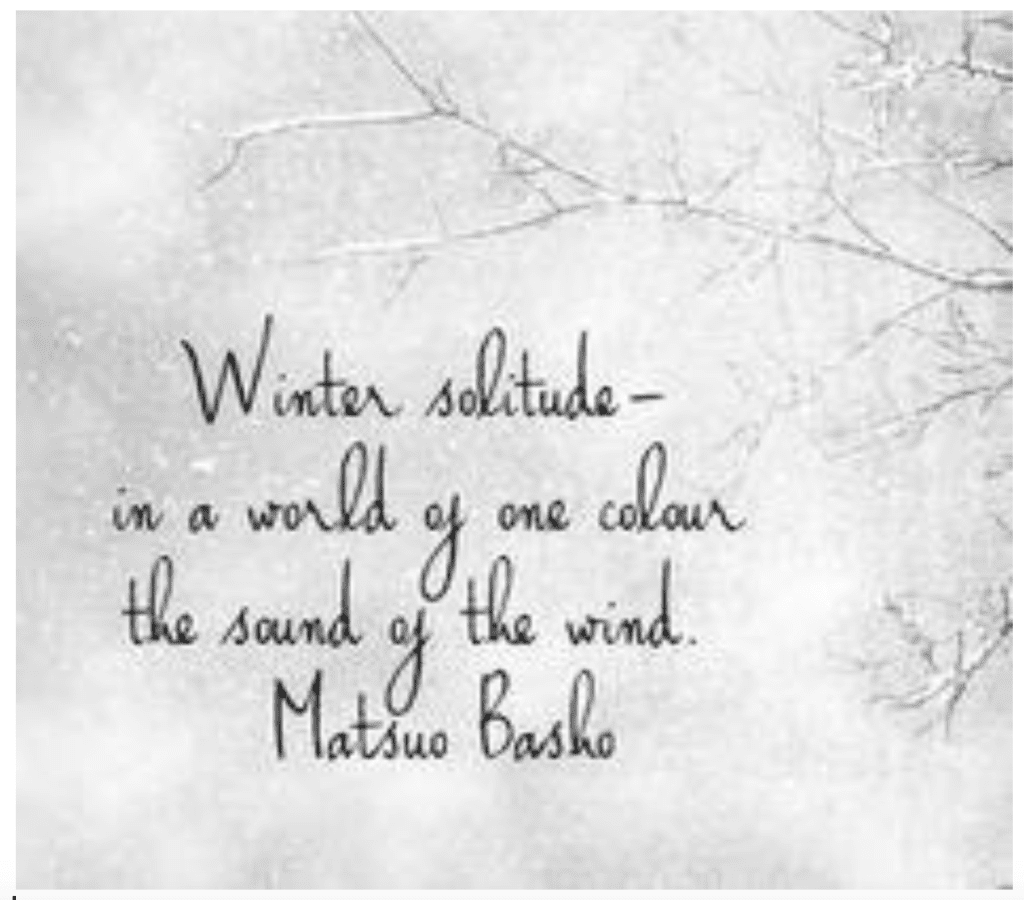 Writing a haiku isn't hard. It's simply written in three lines of 17 syllables or less, and is not usually all one sentence. An easy way to structure haiku is to describe the setting in the first line, and then the subject and action in the second and third lines.
Unlike so many of our past resolutions, this resolution doesn't require a costly gym membership or fancy running shoes or self-deprivation. It doesn't require restraint or guilt or regret. Or self-examination, found fault and correction. And, if timed right, you can cross morning meditation off the list. So far so good!
It might not be the best year for big targets and significant changes. Your main goal might be keeping your head above the water, staying in touch with friends and family, and keeping healthy, and that's fine. In that case maybe a weekly haiku is enough. I think that's more my speed. Either way, try to find small pleasures where you can, and now, more than ever, take one day at a time and appreciate what you have.
this is difficult
grey thick clouds around helped me
sit still and just write
Day One – done!
Let's resolve to have a new year filled with health, hope and happiness.
Wishing you very happy holidays, from our Dar a Luz family to yours!
Love,
Tracy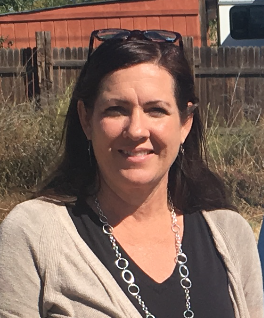 Tracy, our amazing and much-loved Receptionist, greets everyone with a warm and friendly smile. She is dedicated to excellent customer service, and her peaceful, calm demeanor puts people around her at ease.
Tracy is a long-time advocate of natural birth. She grew up surrounded by natural births, midwives and healthcare. Her mother was a birth assistant at the Southwest Maternity Center, which was the first and only freestanding birth center in Albuquerque before Dar a Luz. Tracy's first child was born at home, as well.