#mybiglatchon2019-Virtual Latch On Event
Friday, August 2nd thru Sunday, August 5th
It's almost here! The 2019 Big Latch On! This year we are hosting a virtual event so that more latches can be counted…from the comfort of your home, work, or anyplace you nurse or pump! This event increases positive public images of breastfeeding and expressing and is our 5th year hosting! To be counted virtually post a selfie on social media between Friday, August 2nd and Sunday, August 4th. We will count all the breastfeeding or expressing selfies posted with the hashtag #mybiglatchon2019 posted. (Don't forget to tag us too!) For more info on the Big Latch On please visit their website HERE. More info on our Facebook page HERE
Also don't miss our World Breastfeeding Week event on Thursday, August 1st at 6pm!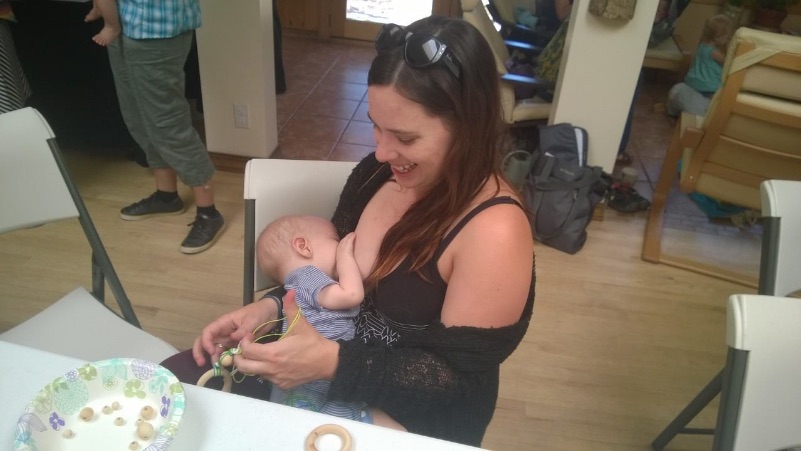 World Breastfeeding Week Kick Off & Craft Night
Thursday, August 1st 5-8 p.m.
Join us for a special event in honor of 2019 International World Breastfeeding Month. We've come together for 5 years to celebrate and it is always tons of fun. Come mingle with friends and learn more about our donor breast milk program. Also – this year we will be participating in the Global Virtual BIg Latch On so keep up with our Facebook page for details!
We will have supplies to create fun necklaces to distract your little one during feeding. Bring your friends and little ones – all are welcome – breastfeeding or not!
***Suggested donation for this event to help us cover supplies and raise money to support our ;community groups is $5 per necklace***
Please rsvp HERE so that we can try and have enough supplies!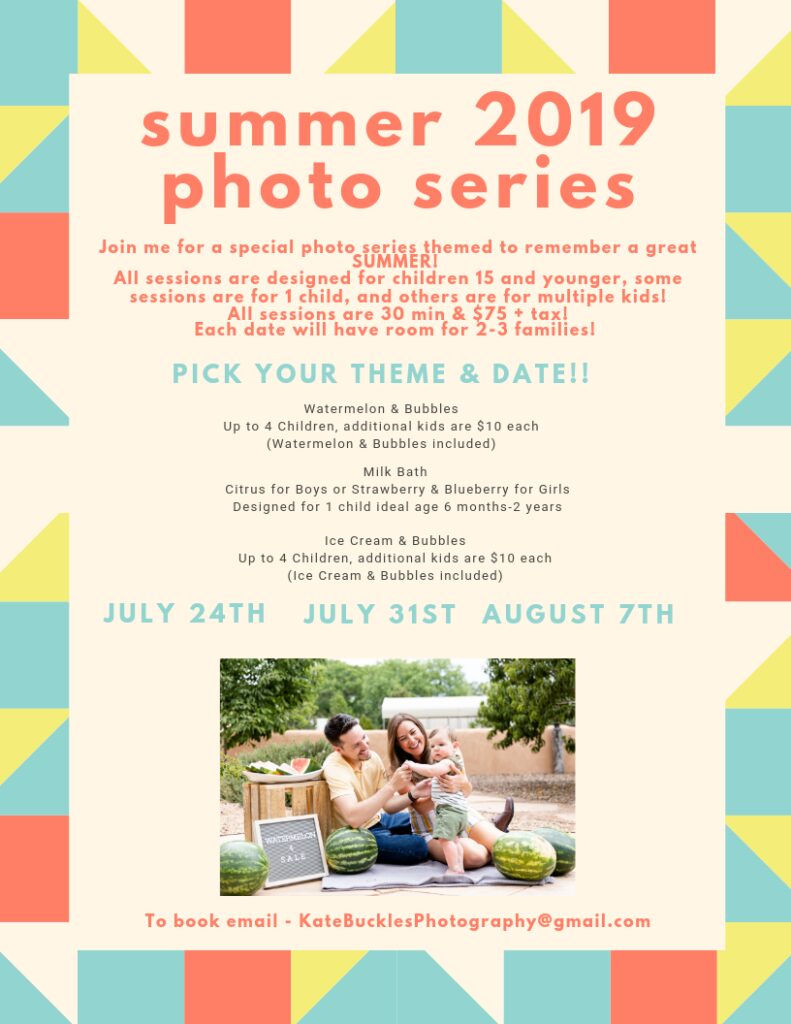 Kate Buckles Photography
Have you heard of our wonderful community partner Kate Buckles Photography? Kate is a big supporter of Dar a Luz and a fabulous resource for local families! Visit her website HERE to learn more. 
Upcoming Events
To register for classes visit our website calendar page HERE
---
Birth Center Tours
Register HERE
Saturday, Aug 10
Saturday, Aug 17
10:00 to 11:30 a.m.
Interventions and Hospital Transfers
Learn what happens when birth doesn't go as expected. Hear from midwives, doulas, counselors, and a past family who transferred. Free dinner! YOU MUST register for this class. Click HERE to register.
Wednesday, July 31
Wednesday, Aug 28
5:15 to 8:00 p.m.
Doula Teas with the New Life Doula Collective
Come & join us for some tea, and meet our doulas. We'll help you learn more about doula care, so you
can explore your options. RSVP for tea HERE to let us know you're coming (drop-ins OK too) or to learn more about doulas visit Doula page on our website HERE
PLEASE NOTE UPDATED SUMMER SCHEDULE:
Saturday, Aug 10 noon
Monday, Sept 14 noon
_____________________________
Groups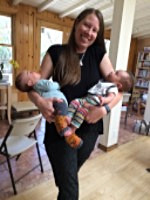 Breastfeeding and New Moms
Facilitated by our Lactation Consultant Robin Hayter with support from the nurses and midwives.
Wednesday mornings, 10:00 to noon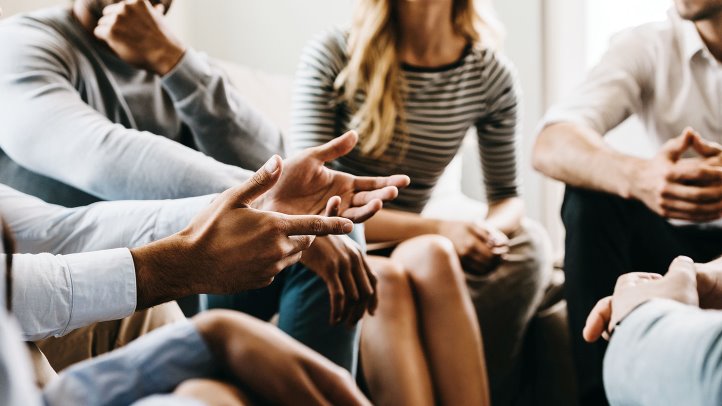 Mindful Partnering, Mindful Parenting
Feeling overwhelmed? You are not alone. Please come explore and experience gentle guided meditation and mindfulness practices that will leave you feeling calm, witnessed and supported. August 8th class cancelled
Thursday, September 12th
6:00 to 8:00 p.m.

Postpartum Mom Group
Our staff counselor Kimberlee Maresma, LPCC will hold a therapeutic group that supports the new mother for the first year. Email Kimberlee HERE with any questions.
Baby Count
910
Milk Count
364834
…and counting! That's over 2850 gallons! Go, Mamas, Go!
---
Bonus classes
Disclaimer: Most of the special events below are set up and led by community members — not Dar a Luz staff members — and as such, they don't necessarily reflect our beliefs as an organization. Dar a Luz is not responsible for their content, and does not necessarily endorse every aspect presented.
_______________________________
Postpartum Partner Workshop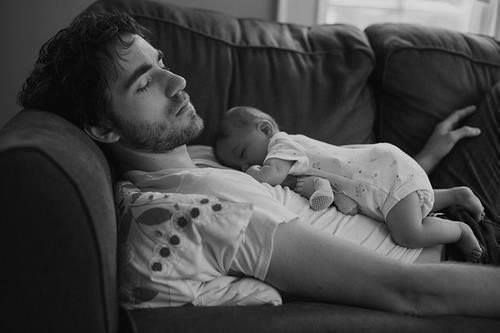 Thursday, August 22nd at 6 p.m.
Please join Jose Maresma for an evening of an emotionally safe exploration of the differences our partners face after the birth of a new baby. This Workshop is FOR PARTNERS ONLY. Suggested donation: $10-20
_____________________________
Need an August Birth Class?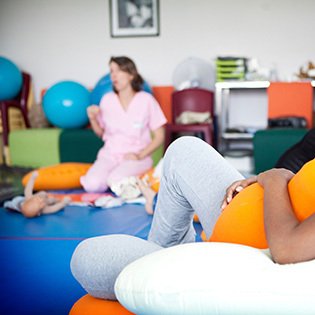 Saturdays, August 10-24, 2019 from 2:00 to 5:30 p.m.
ONE TIME OFFERING! Due to our packed schedule, we are offering a mini Dar a Luz birth class series (which still counts toward your 5-week series requirement). Register online HERE
_____________________________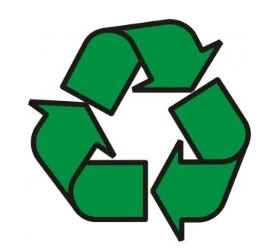 One of our philosophies at Dar a Luz is to strive to be an environmentally conscientious organization, minimizing our environmental impact and encouraging others to do the same. You support this mission by completing online intake forms, bringing a refillable water bottle with you to your visits, and utilizing our recycling bin. We have a recycling bin in our kitchen space. Please take a moment to familiarize yourself with what is recyclable. Thank you for helping support our efforts!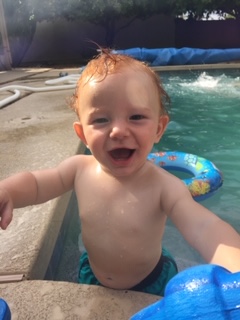 Name: Micah (baby #777!)
Birthdate: 9-19-18
Fun Fact: Micah was born en caul and has proven what a mer-man he is by how much he's loved swimming during his first summer!
You can have your baby featured by emailing usHERE a picture of your cutie and we'll put them in a newsletter! Please include permission to use the image, your little one's first name, date of birth, and a fun fact.